A Simple Guide to Boost your Google Reviews with some Cool Data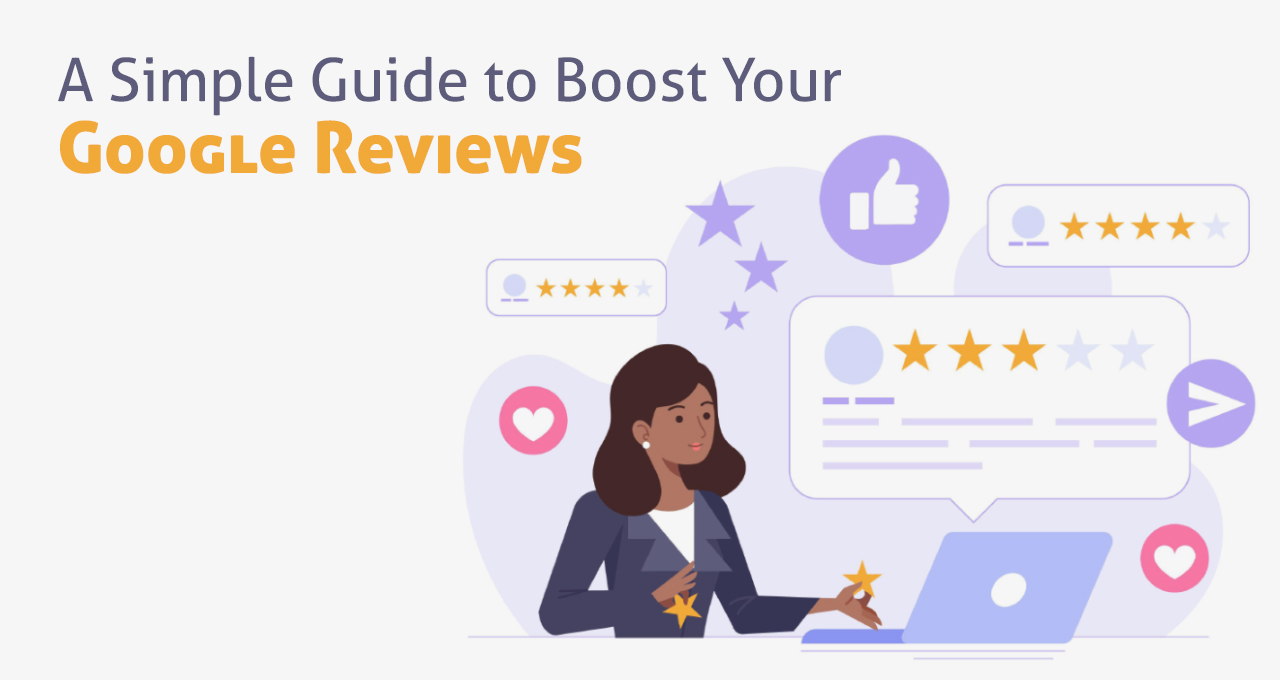 The feeling when your product or service receives 5-star reviews is of exuberance. As an owner, entrepreneur, or dedicated team, you are working so hard to meet the needs of your customers and positive reviews give you a much-deserved dopamine shot. We have created this simple guide so that you get the constant dopamine and also, we don't want you to get into any legal troubles.
89% of consumers worldwide read reviews before buying products (Trustpilot,2020). More of these fun statistics as you read further.
You can quickly list your business on Google. Below are brief steps:
● To add your business to google business, go to Google's My business site, and create a google account for your business or link it with your existing google account.
● Next, by clicking on the "Manage now" button and then following a series of prompts, add business name, type, phone number, address and other relevant options. You can link existing c business website to your google business profile or opt for google to create your own business website.
● Then, you will need to choose whether you want your business' location to appear on google maps as well. It is quite useful if your business has a physical space like restaurants, factories, etc.
To receive reviews, you need to follow simple strategies. These simple strategies have the capacity to generate a system that will help you to get a stream of rave reviews.
But
Before moving on to those strategies, do not ever forget to follow one fundamental strategy:
Offer your customers great products or services otherwise, you would require a lot of negative advertising. If this is done, the following are the few strategies:
Add your business to the "Google My Business" service. By doing this, your business can receive google reviews that appear on the search engine results. Why list your business in this service?
● 59% of consumers use Google to read reviews. (Bizrate Insight,2021).
● Google reviews are the best free promotion for your business.
● Widen your customer base.
● Rank high on local searches.
● Do I need to put more points to convince you?
Customers are more willing to give a review when they are asked to. They love to express their opinions. Data shows that almost 70% of customers have this behavior. So, ask for reviews when they are the happiest. The peak happiness moment is when your product/service satisfies the genuine need/problem of your customer. Don't hesitate to ask for reviews during such moments. The leap of faith can create wonder for your business,
Showcase your 5 star google reviews respectfully.
Product pages with customer reviews experience brings 3.5 times more conversions than those without (Bazaarvoice,2018). You can use a review widget to present reviews on your website. You can also share customer testimonials on social media and direct them to google reviews. Do not interfere with the flow of customers. Right timing is pretty important.
More than half of customers expect businesses to respond to their negative reviews within a week (Review Trackers, 2018). What should you learn from this nugget?
Respond to customer's feedback politely and with gratitude. Apologize for their negative experiences. Use this as an opportunity to understand their situation. Ask them what happened and how you can improve it. In this manner, negative feedback can be converted to a 5-star review through positive feedback.
There is a lot more to understand about google reviews than you would have expected. Let's point out simpler yet effective strategies.
Actively engage in online conversations. Set up a diligent review monitoring system to stay updated about your brand's mention on different social media platforms. This will also ensure that you are connecting with customers and gathering significant insights. These insights will help you to come up with right messaging to direct them to google reviews.
Another important strategy you must practice is to effectively place review link for google reviews. You can place them on your website, attach it with your digital signature or with an invoice, etc. The link can appear as a pop-up message or you can send it through personalized mail when you are thanking the customer. Your review link should be short and shouldn't intrude the customer.
Don't deviate from offering excellent customer service! This means training your team members to be polite and empathetic. Provide personalized help through different mediums. Always express gratitude. It frustrates customers if they can't contact you easily, so make it really easy for your customers to get in contact with you.
Nine out of ten shoppers read reviews before purchasing a product. Therefore, build an honest review acquisition strategy. Create a culture of receiving feedback and improving your services. And bookmark this article in case you need to go through this simple guide again.