ChatGPT – A New Spectrum Of Possibilities For Your Business!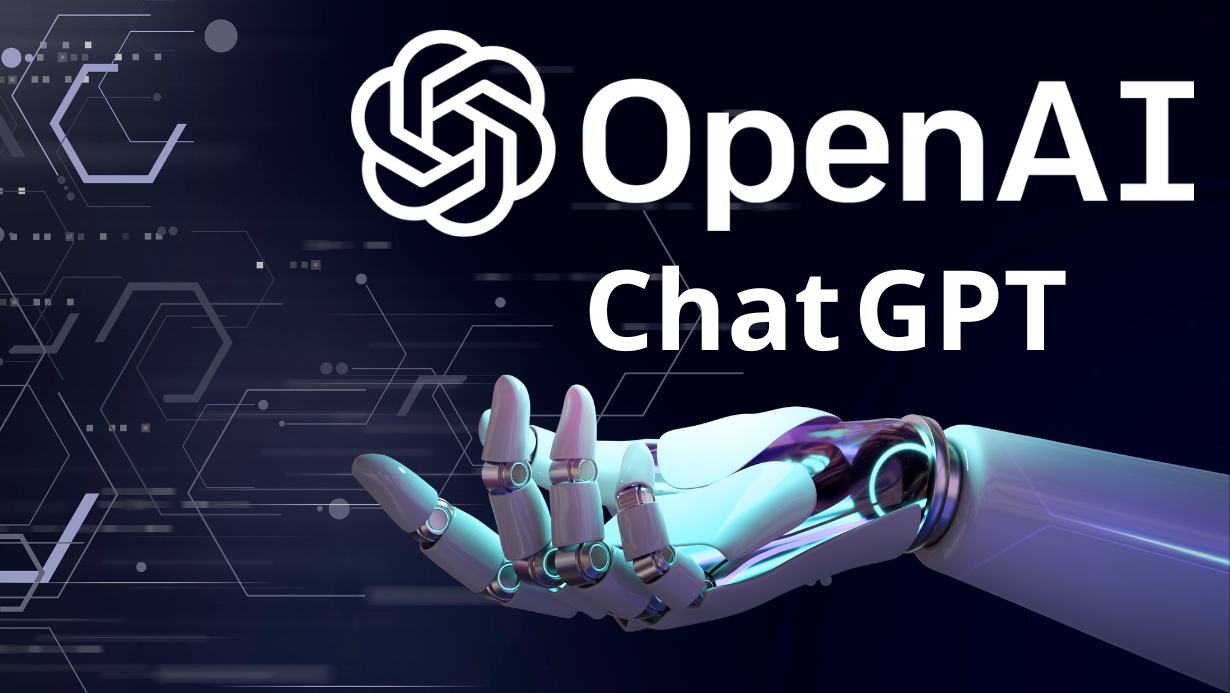 Technology has always given us innumerable advantages in simplifying our way of living. In the present scenario, we are surrounded by an endless number of technologies that are being upgraded every now and then to break the complexity of the present. In the urge to be different and even make the impossible happen, technological upgradation has gone leaps and bounds.
From the era of writing letters, sending them via post, and waiting for weeks to hear a response to just typing a message on the mobile and getting quick replies; every change has added more flexibility to us humans. So, on the whole, change is the new constant.
Things that are static can never survive in this ever-changing and dynamic environment. With change comes a future that gives a new meaning and opens a new spectrum of possibilities. So, here comes another shade of technological advancement by the means of ChatGPT.
ChatGPT Content For Google
Google has become our regular partner when it comes to searching the internet for resolving our queries and concerns. It crawls billions of pages and takes actions like indexing the content which ultimately leads to ranking the relevant answers. With time, regular improvisation of the internet has brought about tremendous improvement in our experiences.
The most recent one is ChatGPT which enhances your search experience and gives you the much-awaited and precise results. As we all know by now that ChatGPT is an AI language designed to give the best of filtered responses as per your concerns, one can quote it to be the next era of Google which often gives us a plethora of responses. It has been trained on holding a human-like interaction but it does not indicate the source of information which is why it cannot be relied on.
Puzzled about what is ChatGPT?
On a short note, ChatGPT is a new benchmark attained by Open AI. GPT stands for Generative Pre-trained Transformer. It is an artificial intelligence Chatbot developed and launched in the month of November 2022 and turned out to be a major success. The main goal of ChatGPT is to produce responses similar to those that are generated by humans in return to natural language input.
Does ChatGPT Content work for SEO?
ChatGPT has been designed to give your browsing a new dimension yet it has its own set of flaws and requires intricate details to get what you are actually looking forward to.
As stated above, ChatGPT is not a direct competitor with Google, yet to be specific, ChatGPT has enhanced our search experiences in one such manner that we get the most precise results for our queries and concerns.
Overall ChatGPT improvises
• Search experiences
• Genuine result
• Top quality content
Positive Impact of ChatGPT in SEO
ChatGPT has turned up to create a refreshing experience on the internet. While SEO itself is a trending act taking business to the next level of excellence, here are some on the most expected benefits raised by SEO with the assistance of ChatGPT.
1. Content Creation
Anything or everything available on the internet is just a game of words. The more impactful your content is, the more reach it is expected to reach. In a similar manner, ChatGPT is enhancing and improvising the content being created for SEOs to give a more powerful response.
2. Analysing and Researching of Keywords
As we all know keywords play an integral role in making the data more effective, with time running out of our hands every second, reader's prefer prioritising reading of keywords to get a better idea of what all lies inside the text matter. ChatGPT gives you impactful and precise keywords after intricate research gives the best result.
3. Development of Content Strategy
ChatGPT holds the capacity to blow your mind by providing a high-level set of tactics for content related to a particular field. So, if you have a thought about any specific field, take the assistance of ChatGPT to create an engaging content strategy.
4. Enhances Search Intent Understanding
Google had always been a saviour in last resort giving us the most possible results. But when it comes to ChatGPT, it filters the result as per your need and lookout giving you the best in hand search results that will enhance your search experience.
5. Helps in Impressive SEO Titles
Titles hold the key to your content and for a writer it is one of the toughest tasks to pen, because the set of words in the title needs to be highly impressive to grab the reader's attention. Even this task is improvised by ChatGPT, that offers great titles to all your content needs.
Is ChatGPT impacting the content world?
With this new phase of technological advancement, there come many such questions regarding whether ChatGPT has any impact on the art of content writing. So here we have a quick response to your concern,
• Generate Excellent Content
ChatGPT can enhance your blogs or social media content by improvising your content as per customized needs and demands.
• Reduces Wastage of Time
ChatGPT is a time saver activity avoiding wastage of time and gives your prompt and accurate results matching your queries and concerns.
• Evolution of New Ideas
With the use of the internet, ChatGPT can offer a plethora of possibilities for new and innovative ideas at the nick of time.
Is ChatGPT becoming an integral part of your content strategy?
Being surrounded by technology in every sphere of life is nothing new for us. No matter how advanced we turn out to be on technological terms, the impact of humans in the same will turn out to be equivalently important. So, when the thought arrives that should ChatGPT be a part of our content strategy, here's what we have to say about that ChatGPT can enhance your content in the below-given manner but it can never replace human creativity and the impact.
1. Content Brainstorming
Before starting on penning down your content, you can always go for some brainstorming in order to broaden your horizon of thoughts. This task is effectively handled by ChatGPT, as it can give you a list of article ideas.
2. Generating First Drafts
As ChatGPT remembers what had been said previously while searching for content ideas, it can furthermore assist in generating the first drafts so that the content writer doesn't miss out on anything important while writing the content.
3. Writing Titles and Meta Tags
ChatGPT can act as an amazing source for SEO, as it can generate titles, keywords, and meta descriptions that can enhance your content.
4. Simplification of Ideas
The complexity of the topic always hinders the reader to get a better insight into the same, this can be made super easy by transforming the topic into a simple one for a better understanding of the user.
5. Editing and Rewriting
Whether it's a mail or an invitation or any other relevant content, everything can become crisp and to the point by the use of ChatGPT.
How To Use ChatGPT?
Here are the steps to experience ChatGPT on your PC
• Open Google Chrome or Mozilla Firefox browser and then tap on chat.openai.com.
• Login with your Email Id or Mobile Number and then further enter the Profile Name.
• Tap on the New Chat and then raise the query for getting exact answers.
Get your first ChatGPT experience now!
In A Nutshell
ChatGPT is an extremely powerful language model developed to be used for a wide range of natural language processing tasks and conversational applications.
In short, while Google Search focuses on helping the user find information on the web; ChatGPT provides users with well-researched and articulated human-like responses to their tasks based on their concerns and query.