All You Need to Know about Google Bard- A Quick Guide!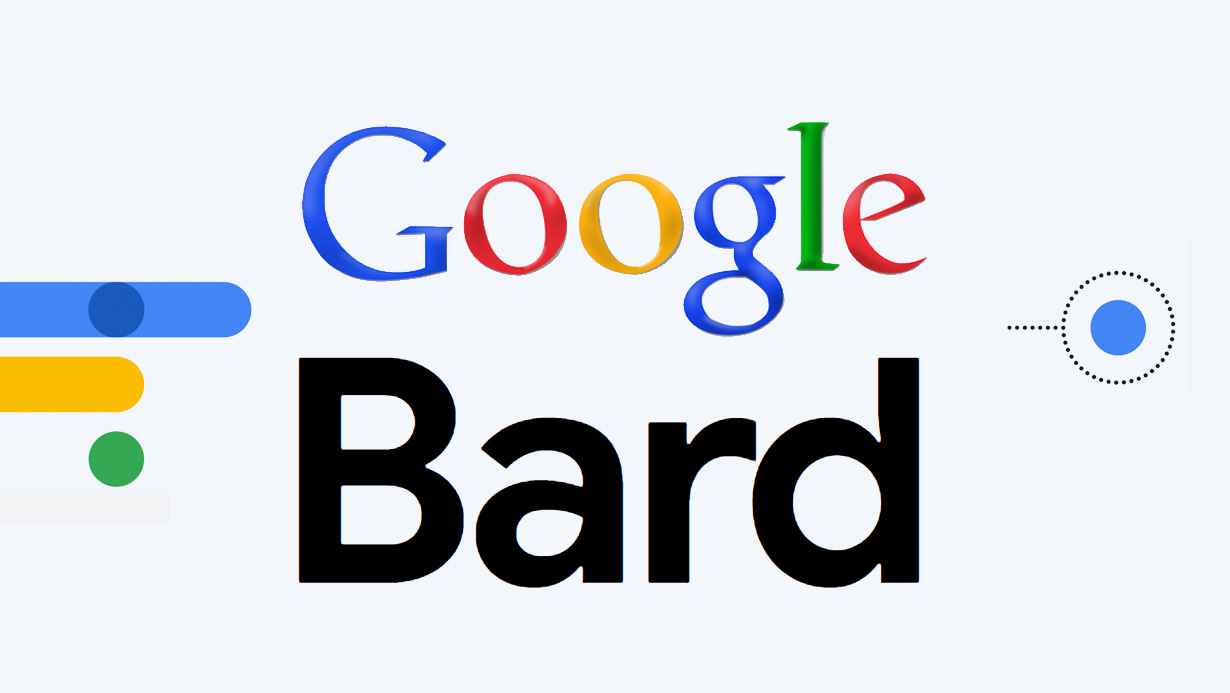 Have you ever heard of Chat GPT? Most of you reading this would have probably answered it as a 'yes.' But have you heard about Google Bard? Well, Bard is the answer to Chat GPT by Google after the successful launch of the former AI bot. Bard is the latest AI bot developed by the giant search engine Google which was announced on 06 February 2023 and was allowed access on a waitlist on 21 March 2023. In layman's terms, the meaning of Bard is a 'person who writes poems,' just as you would say 'the Bard of Shakespeare' or 'the Bard of Oscar Wilde,' which relates to the linguistic abilities of Google Bard. Want to know more about Google Bard? Read on:
What is Google Bard?
Google Bard is a conversational bot powered by LaMDA and has the ability to answer the questions of users in an accurate and conversational tone. With ChatGPT being the buzzword for quite some time now, Google has rolled out Bard as an answer to the competition that Chat GPT created.
Bard uses a blend of machine learning and natural language processing to provide realistic answers stimulating the conversation all the more with the user. The major difference between the two is that Bard answers the questions based on recent information rather than compiling the answer using the data available when the bot was initially developed or trained.
Google Bard, though isn't completely ready for prime time, is predicted to emerge as a helpful platform that enables users to get detailed answers to their questions using this AI-powered chatbot. It is no less than a discovery of the decade that will soon be integrated into websites, mobile applications, message platforms, and a wide range of other digital systems.
Unlike other similar AI-generated bots, Bard is capable of generating new text every time you type a query. In short, you get answers in different words or different ways every time you prompt the same question.
Will SEO die a natural death in the light of AI-powered chatbots such as Google Bard?
There have been many predicted deaths of SEO since the 90s. As long as SEO has existed, there has always been news about the grave danger of SEO coming to an end. But SEO never dies and has been preserved for years occupying its top spot; it just changes. To be precise, the set of rules to stay on the winning streak of the SEO game still remains the same because the top websites on Google searches still offer valuable content that no chatbots can.
With that said, Google Bard is also just going to change the game but will not defeat the purpose of SEO. There are chances that the content world may get caught in pickle days witnessing less search than before, but the search traffic is not going to collapse. It is because Bard is not clever enough to answer all the questions of users as effectively as detailed content can. So, there is a sigh of relief that the search traffic will not end abruptly.
How can you use Google Bard?
Google has given the first sight of Bard to the pixel super fans, but it doesn't mean that you necessarily have to own a Pixel phone to gain access to Google Bard and sign up for its service. If you wish to join the Google Bard waitlist, you can log in to bard.google.com, and when you get a notification email, you get a chance to explore the Google Bard services.
Earlier, a few people got the chance to review the Google Bard services, and they say that the results are quite impressive though there are a few rough edges. At present, Bard only answers to specific prompts, meaning you have to alter your questions and ask multiple times to make Bard understand what you are looking for. This stands applicable when you want Bard to generate codes, translate certain languages and perform other functionalities than just generating text.
Can you use Google Bard for free?
Considering the present scenario, Bard is free for the time being. But taking the fact that ChatGPT Plus is chargeable and requires users to subscribe to the same for premium services, there are chances that Bard may also stand as chargeable in the future. However, there is no such confirmed news yet, and anything can be possible.
When will Bard be made available to the users?
Google Bard has already been rolled out and is made available for users through the waitlist. But with the blunder it created with its demo, the experts are working on the fine-tuning of Bard before it is made available to all the users in Primetime.
However, it is difficult to say how much more time Bard will take to be available for every user. There is yet an announcement awaited for a full-fledged launch. But the news is that we will soon see Google Bard readily available to the users leveraging the searches.
Who can presently use Bard?
As mentioned earlier, users are on the waitlist to start using Google Bard. In order to stand eligible to use Google Bard, one should be above 18 years of age and should essentially have a Google account. At present only people residing in the US and UK can gain access to Bard but slowly the whole world will be able to use the bot as soon as things fall in place.
Final Thought
To sum up, we would like to say that the SEO landscape is not going to die but is sure to change with the influx of AI-powered chatbots such as Google Bard. But change is the rule of nature, and thus websites may need to adopt some strategies to stay abreast of the changing picture of search engines. Though Bard will bring a revolutionary change and has the power to distort the balance of search engines, quality content will still be the outlook and lay a strong base for successful SEO.
So, fear not and keep creating unique and valuable content so that your readers always return to you, even though AI chatbots take the world by storm!