What'll be the Impact of Covid 19 on digital marketing?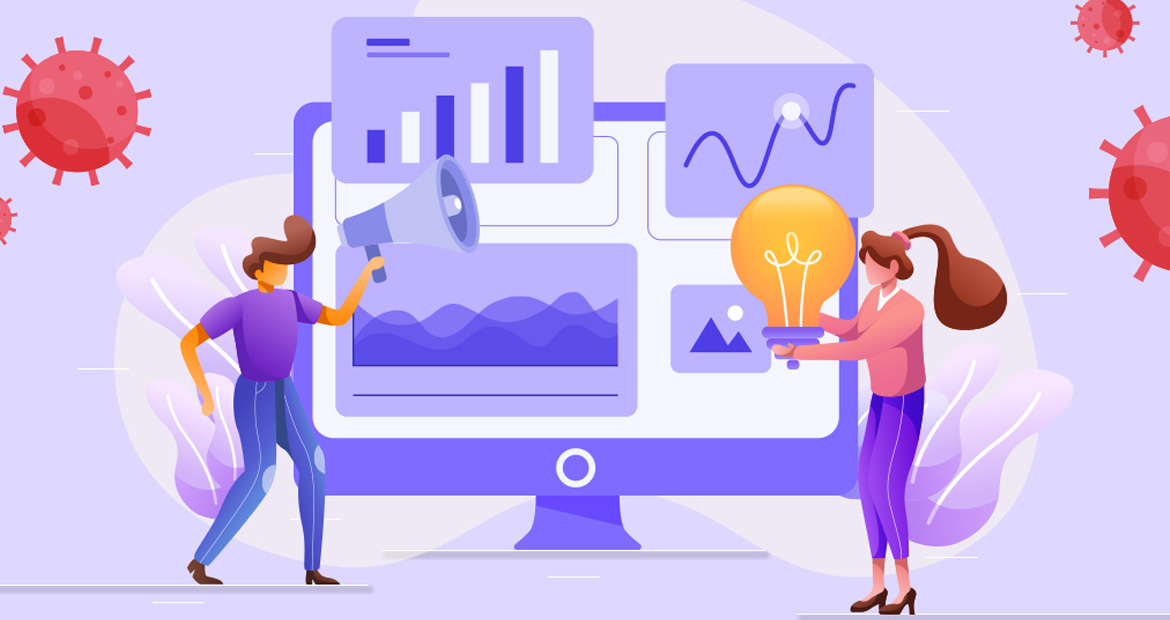 Although the virus surfaced in 2019, it destroyed the essence of 2020 putting everything in a never-before stand still mode. We fought hard, got used to new normals, mourned stories of countless deaths and cried at the scale of health, financial and emotional disaster it caused worldwide. Unfortunately, we did not know it was not the ending.
The virus got stronger with new variants, and at the time of writing this article, unleashing its limitless terror in India. It pains to see how people are gasping for air in the lack of oxygen, how our health infrastructure is struggling hard to counter it day and night. However, the spirit of humanity never dies. The health care professionals are working relentlessly, new measures are implemented from authorities to contain the spread, the international community is showing their solidarity with India during this tough time and people from all walks of life are coming together to help each other.
The announcement of vaccination for all above 18 years of age came as a ray of hope and hopefully we will get over the toughest phase the country has seen recently. The coronavirus pandemic has disrupted nearly all the industry, including digital marketing to some extent.
People are moving online. This means there are a lot of opportunities for brands to take their products and services online and get better attention than they would get offline. This means a surge in paid ad campaigns is expected and is very well in place. Now, to create effective paid campaigns across platforms including Facebook, a steady demand for digital marketing companies is on. Although there is not enough data available to prove it, but the volume of ad on online platforms has not decreased, it increased instead. Brands are putting their money in reaching out to consumers who use online platforms to compare, choose and opt for their desired products and services.
This also means a steady surge in social media marketing and race to rank better in organic search. Content marketing companies are in demand who can craft appealing copies keeping the sentiments of people at this time in mind. The demand for SEO companies who can come up with unique strategies to put brands – both new and old – at the top of organic results are naturally increasing. But the year 2020 was not very rosy for many digital marketing companies. Many clients put projects on hold fearing the uncertainties the virus has created. However the demand is slowly growing with people becoming used to the new normals.
So, the impact of covid pandemic on digital marketing is that it has pushed companies to spend more online and the trend is growing. Companies looking for a long standing digital presence should act now to take their brands to the audience they want.
Think Digital Grow Faster with WebMatriks – A leading SEO Company in Faridabad, India.